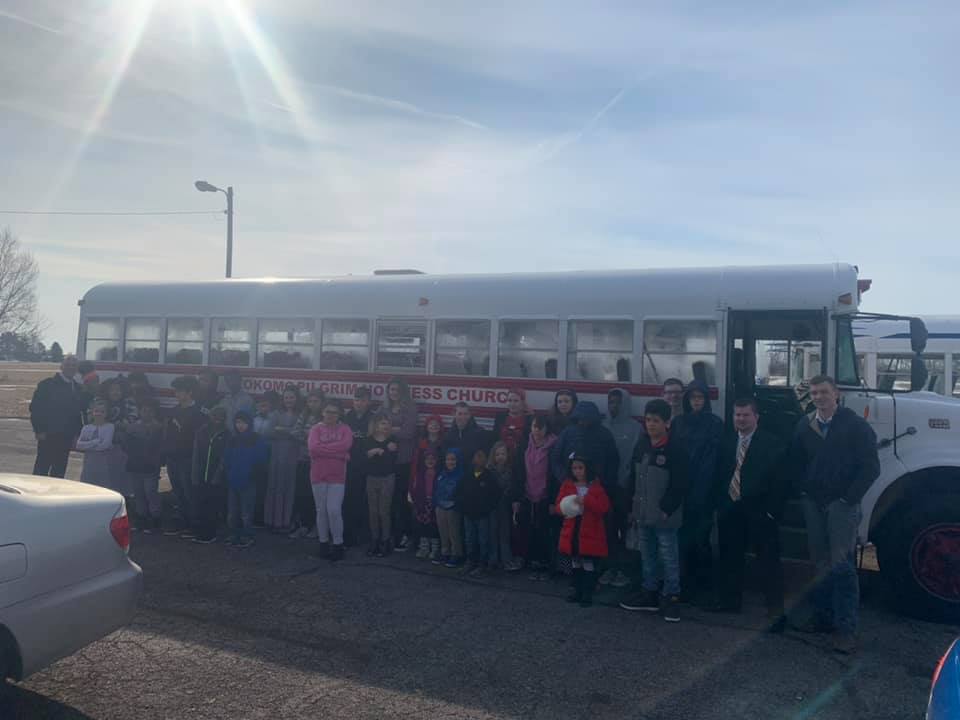 Are you or your family in need of transportation to attend church on Sunday mornings? No need to look further! Each Sunday morning buses are available to pick up children and adults in the Kokomo area for 10am Sunday school and will return home after worship, teen, or jr church service. A light breakfast is provided on the way to church and a treat bag on the way home. There are always friendly bus monitors to assist anyone that needs help. If you are interested in attending Kokomo PHC, but just do not have a way, please contact Pastor Wayne at 765-450-5331. We hope to hear from you soon!
The Bus Ministry is always looking for interested individuals who would like to be a part of this outreach. Here are some ways you can be an integral part of this ministry:
Pray daily for this ministry
Commit time weekly to sharing the gospel and inviting people to Kokomo PHC
Consider becoming a substitute bus driver by securing an Indiana CDL
We look forward to you being a part of this exciting outreach program!